SocialSF Takeover w/ Papi Chulo @ LVL 55 – Temple SF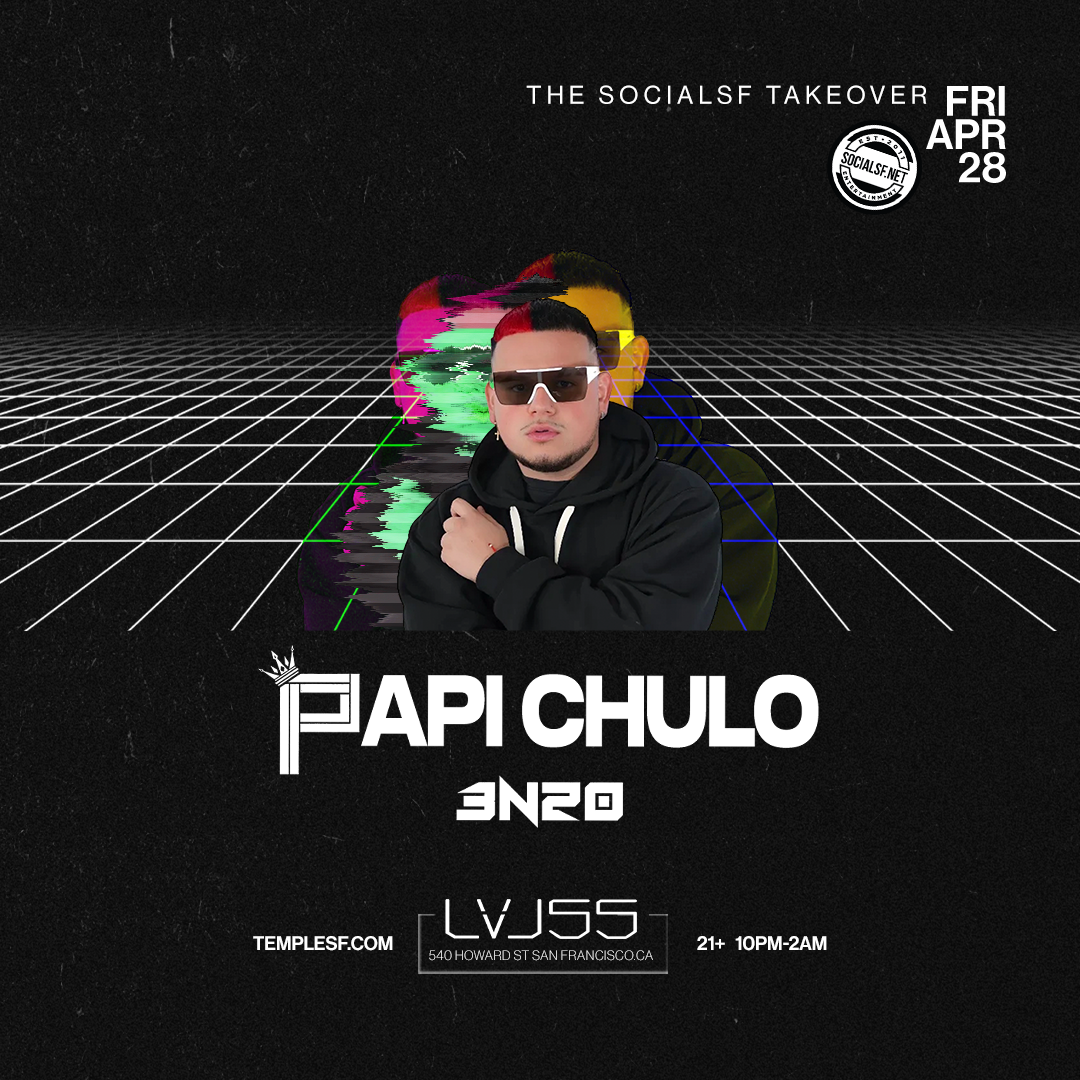 SocialSF Takeover w/ Papi Chulo @ LVL 55 - Temple SF
LVL 55 (Downstairs)
Music By:
Papi Chulo & 3nzo
Temple (Main Room)
Destructo – HARD Festival
1 Ticket Provides Access to BOTH Levels! Exclusive FREE Before 11pm SocialSF List
VIP RESERVATIONS ARE STRONGLY SUGGESTED. TEXT 650-922-9609
THIS EVENT IS 21+ | STRICT DRESS CODE | RATIO ENFORCED| MANAGEMENT HAS THE RIGHT TO REFUSE SERVICE TO ANYONE | NO REFUNDS UNDER ANY CIRCUMSTANCE!